A High-Protein, Low-Impact Gluten Free Oat
Available as groats, flakes and flours, SowNaked® Oats are a versatile plant-based source of better nutrition for your customers.

They're grown under Purity Protocol, the highest gluten-free standard, allowing no more than 5 ppm of gluten.

Because this non-GMO variety naturally lacks hulls, these gluten-free oats can be processed with significantly less energy.
At Bay State Milling, we've worked to create a   resilient and redundant, identity-preserved supply chain, all the way back to the family farms where SowNaked® Oats are grown to ensure your products are never out of stock.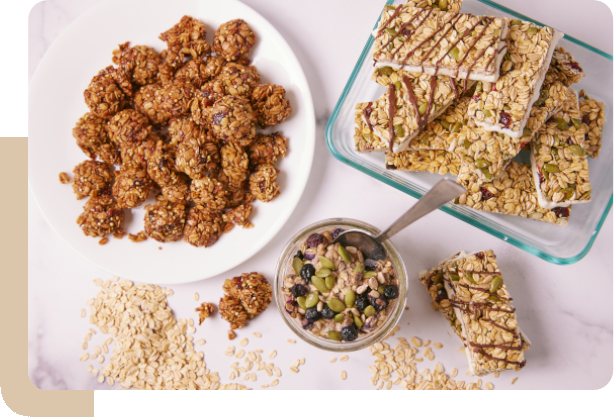 SowNaked® Oats add a heartier texture and a nutty, slightly toasted and sweet taste.
SowNaked® Oats can also add more protein to any plant-based dairy application, increasing on-pack nutritional claims while helping to protect the planet.
Is Your Business Hungry for More?​
Please share your business's contact information below, and we'll send you a free sample kit of SowNaked® Oats –with some overnight oat inspiration!