Our team of food and cereal scientists, culinary experts, nutritionists and sensory experts has a proven track record of formulating products and commercializing ingredients for many of today's leading brands. By leveraging consumer insights, distinctive agricultural crops, state-of-the-art technology and instrumentation, and strategic partners, we enable our customers to reimagine existing offerings and create entirely new foods.
Unlocking the unique power of the seed can provide game-changing benefits to the plant-based foods we eat. Our in-house food and cereal scientists work with our network of technology partners, breeders and growers to create new varietals that address the dynamic needs of the food industry.

Ingredient Development To Finished Product:
Rothwell GrainEssentials Center
Our agronomic, food processing and food science expertise allows us to transform plants into food ingredients that provide real differentiation in the market, whether it is improved nutrition, flavor, functionality, economic return or reduced environmental impact. And our obsession with innovation doesn't end once we've developed an ingredient. Our innovation hub, the Rothwell Grain Essentials Center, is where our team partners directly with our customers on product development – from concept to commercialization. Here's a closer look at our capabilities.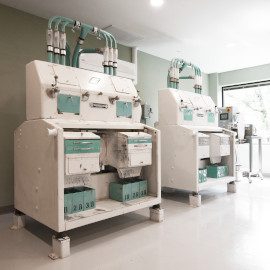 In our pilot milling lab, we mill a wide variety of whole ingredients to optimize granulation, assess properties of new varietals and prepare new crop samples for analysis.
From artisan breads to tortillas and flatbreads, pasta and pizza, bars, snacks, and more, we use a broad range of pilot scale food equipment including ovens, mixers, presses, griddles, fryers and pasta extruders to create prototypes of the next generation of plant-based foods.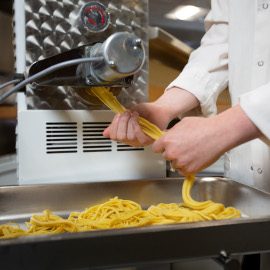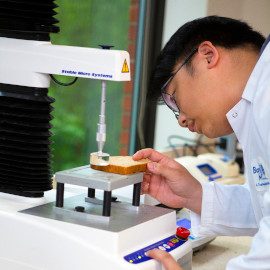 Our sensory panel is highly trained to precisely and objectively evaluate sensory attributes of raw materials and finished goods including taste, texture and aroma. We employ a variety of analytical methodologies to evaluate our raw materials and help our customers form a complete sensory profile of their product to inform formulation, product development and marketing.
Our analytical laboratory contains state of the art equipment for measuring quality and nutritional aspects of grains and seeds including protein, dietary fiber and rheological properties using both wet chemistry and precision analytical instruments.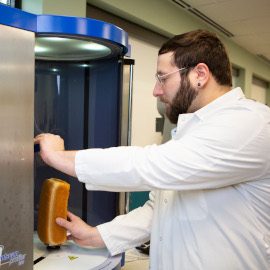 Our food analysis lab has the latest technology and analytical equipment to measure critical attributes including water activity, moisture, loaf volume, cell structure, texture and pH to ensure our grains, flours and seeds perform flawlessly.
Our obsession for innovation extends to partners across industries.
Our team works with entrepreneurs, inventors, universities, technology providers and food manufacturers to turn ideas into commercial products.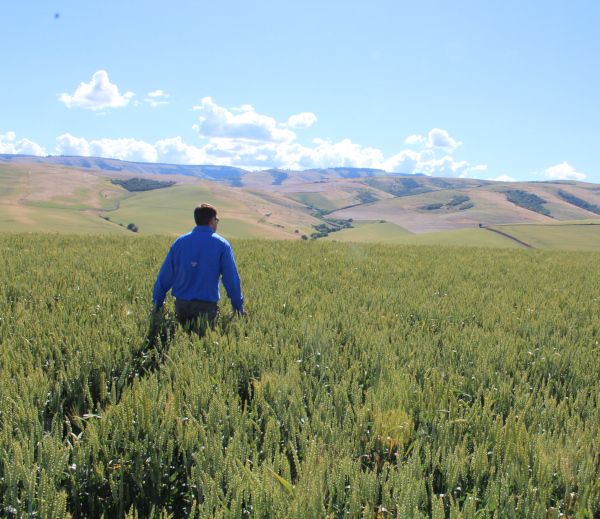 Cultivar Research
and Development
We partner with leading research institutions and universities to support breeding initiatives and evaluate emergent cultivars for commercial potential.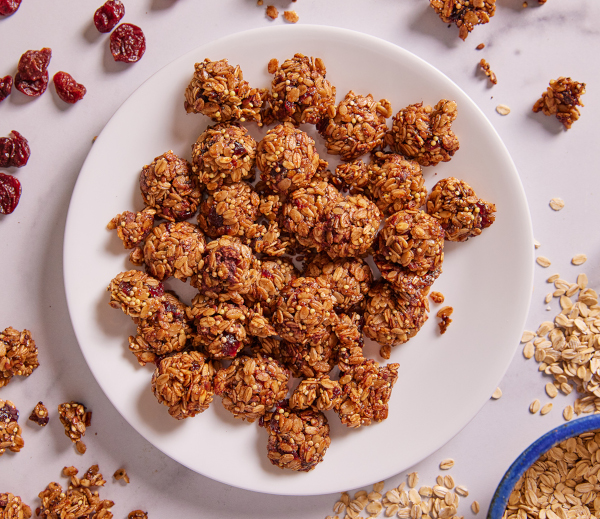 We collaborate with universities and technology providers to evaluate and implement technologies that reduce food safety risks, such as foodborne illnesses.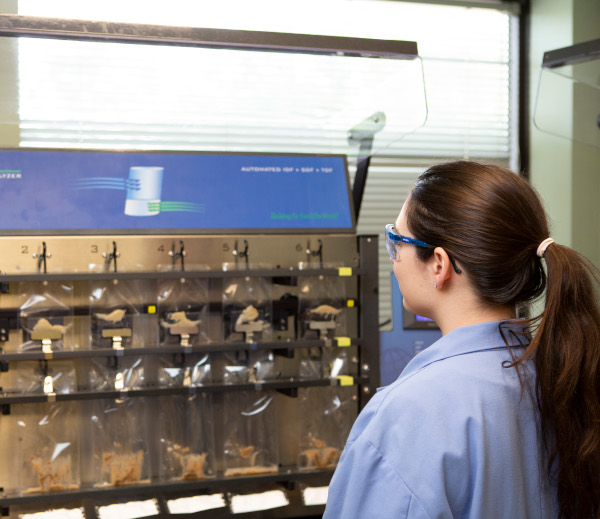 We partner with leading universities and clinical research organizations to assess the nutritional impact of our most innovative ingredients.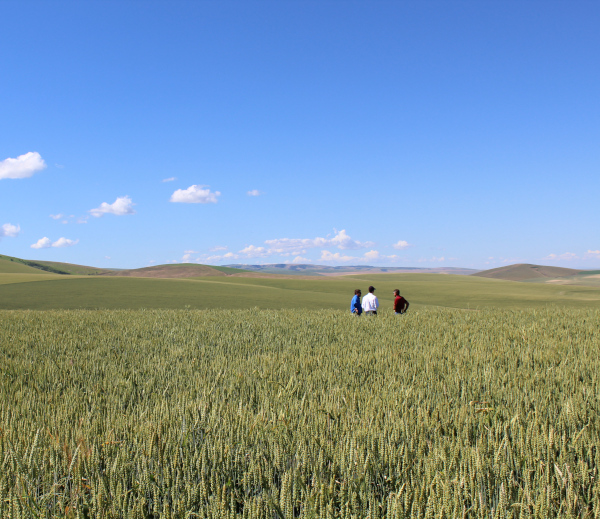 We work with sustainability practitioners and universities to conduct life cycle audits to measure and minimize the environmental impact of our supply chains.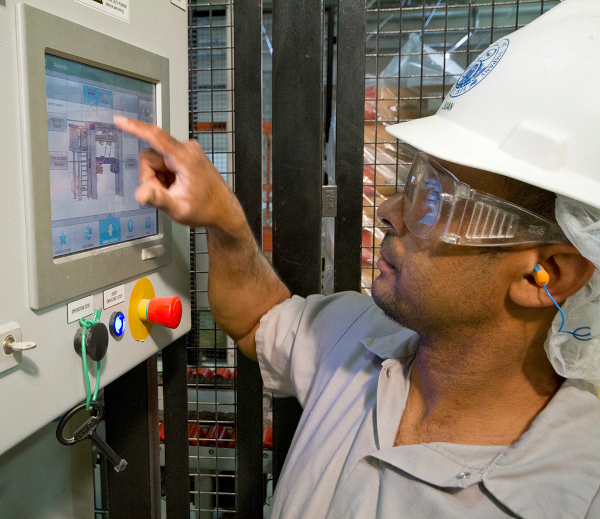 We collaborate with industry experts, universities and equipment manufacturers to evaluate new processing technologies that create differentiated food ingredients utilizing our supply chain.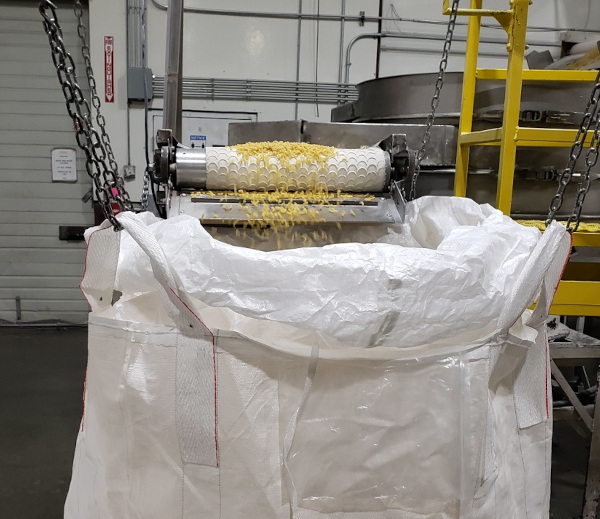 Through our network of co-manufacturing partners, we conduct pilot trials to test and validate our ingredients in manufacturing environments that replicate full scale