Certified Organic
Wheat Flours
Bay State Milling's portfolio of certified organic wheat flours are USDA NOP certified organic – meeting today's highest industry standards. We work collaboratively with our grower partners and ensure that they practice sustainable and renewable methods of agriculture. This commitment ensures the highest quality of ingredients to support customers' on-pack claims and clean label initiatives.
Available for purchase by sack or in bulk, our certified organic wheat flour products have been delivered with care and at the highest quality for over 120 years.
Organic High Gluten Flour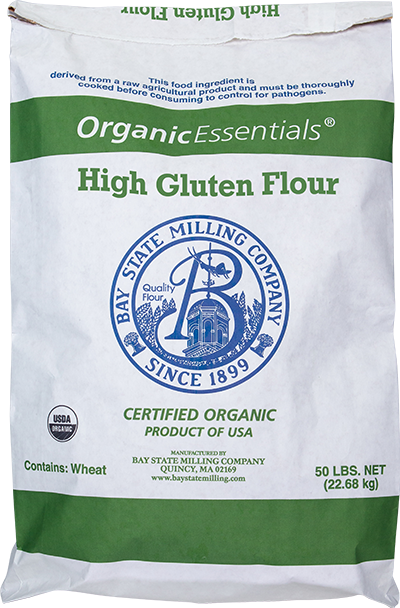 Hearth breads
Bagels
Hard rolls
Thin pizza crusts
Bay State Milling's Organic High Gluten Flour provides maximum volume,excellent mixing, and fermentation tolerance.
OrganicEssentials®
Boulder®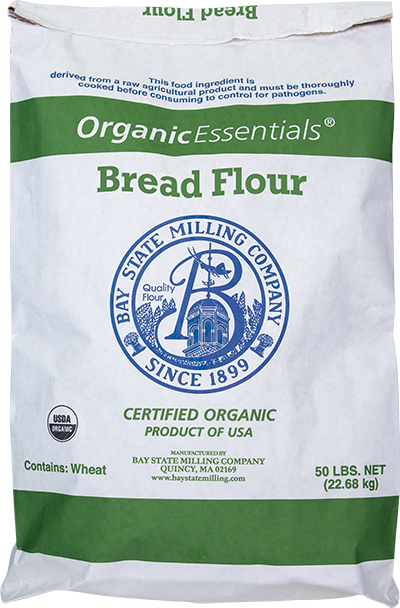 Pan breads
Hard and soft rolls
Thick pizza crusts
Puff pastries
Bay State Milling's organic bread flour is perfect for the artisan baker; milled from a blend of wheats selected for their superior gluten protein quality.
OrganicEssentials®
Columbine®
Organic H&R All-Purpose Flour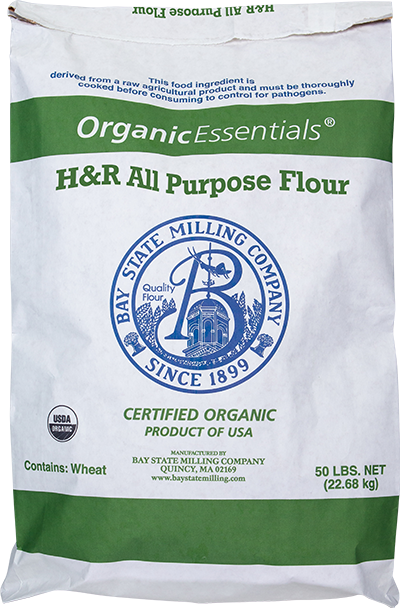 Quick breads
Flatbreads
Tortillas
Soft rolls
Breadings
Batters
Biscuits
Bay State Milling's Organic H&R All-Purpose Flour provides excellent volume and smooth texture.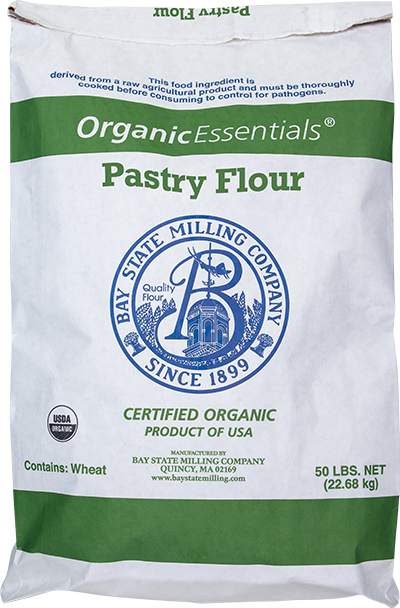 Biscuits
Muffins
Cookies
Pie crusts
Pastries
Bay State Milling's Organic Pastry Flour is lower in protein and milled specifically for savory and sweet pastry applications – providing a crumby, flaky texture that's light, airy and delicious.
OrganicEssentials®
Snowdrift
Organic Whole Wheat Flour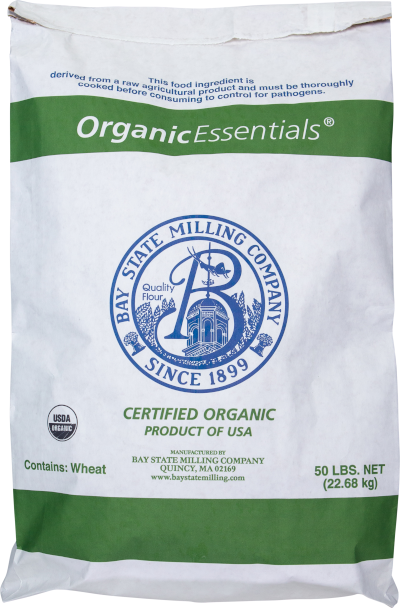 Breads
Hearth breads
Rolls
Pizza crusts
Multigrain breads
Bay State Milling's Organic Whole Wheat Flour is finely milled from 100% whole wheat for better volume while providing a light, airy crumb to a variety of bread applications.
OrganicEssentials®
High Frontier®
Benegrain® Organic Sprouted Wheat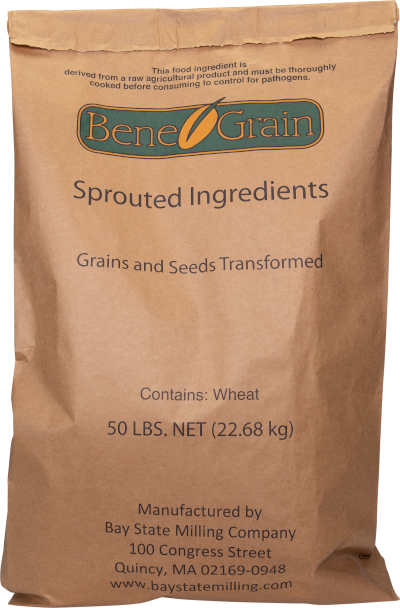 Any application that calls for whole wheat
Benegrain® Organic Sprouted Wheat is sprouted to an optimal level of enzymatic activity for the perfect balance of nutrition, baking performance and consistency.
Organic White Whole Wheat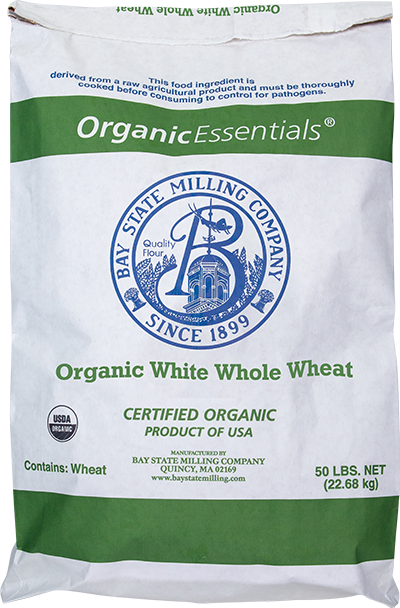 Pan
Flat and hearth breads
Buns
Rolls
Pizza
Tortillas
Pancakes
Multigrain formulas
Bay State Milling's Organic White Whole Wheat isilled from an organic whole wheat down into a fine granulation, making it a great option for stealth health and the school lunch program.
OrganicEssentials®
Bakers Elements®